Sutherland Shampoo
Sutherland Hair Shampoo Sachets were designed in conjunction with the NHS to help combat infection. The hygienic single use design eliminates cross infection between users. The sachets are easy to open and are conveniently packaged in boxes of 100. Sutherland Hair Shampoo Sachets are ideal travelling companions as their compact size means they fit perfectly into wash bags and can be stored in hand luggage on aeroplanes.
The single use design of the sachets also cut down waste and weight. Sutherland Hair Shampoo is a gently fragranced unisex shampoo. Sutherland Hair Shampoo Sachets are Vegetarian Society approved and suitable for both Vegetarians and Vegans. Sutherland Hair Shampoo Sachets are also proudly manufactured in the United Kingdom to Sutherland's high quality standards.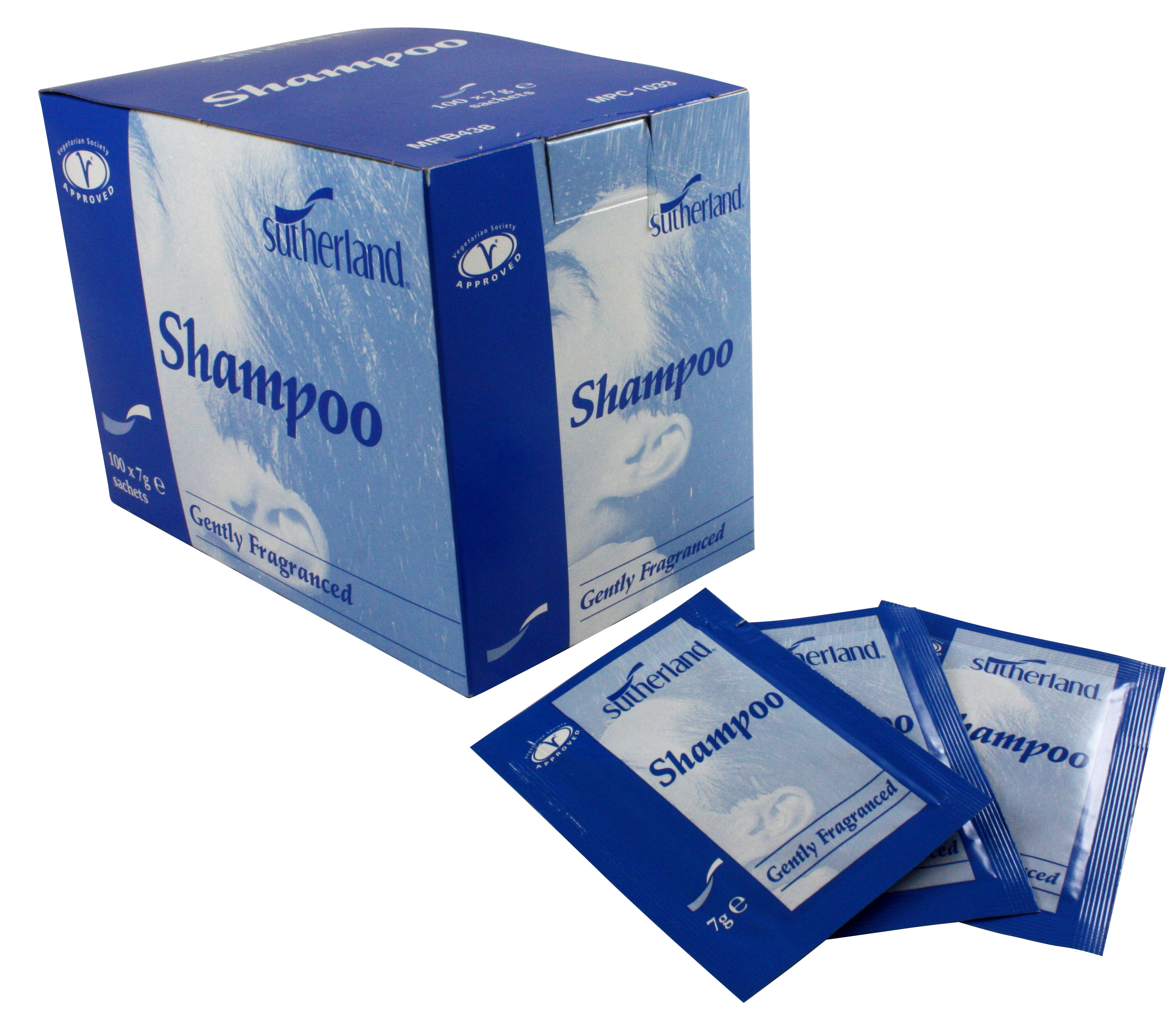 Made by
Sutherland Health is a trusted manufacturer and supplier of maternity, personal care, nutrition and sexual health products to the NHS and medical market within the UK and Europe.
www.sutherlandhealth.com
External websites may mention products that are not Vegetarian Society approved.