Avanti School Trust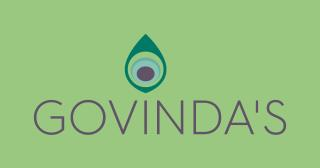 Made by
Govinda's Catering is all about precise, beautifully designed and nourishing menus. We cater for a healthy vegetarian diet, and provide food that is godo for the body, mind and soul. Feel good food that genuinely uplifts you. Currently we supply over 1,500 school meals every day and cater for 4 schools. Our menus are designed by nutritional experts who understand the blend between satisfying children's tastes and providing them with essential food types for their growth and development. With specialising in pure vegetarian and Asian vegetarian cuisine, we can cover all your vegetarian catering needs included Insert day lunches, and other hospitality for events and functions within your school. Govinda's catering follows the principle of healthy food brings a healthy mind and body. We have years of experience in delivering this unique healthy nutritious pure vegetarian food to our customers. Our philosophy is dedicated to inspiring people to feel good in their body, mind and spirit through nourishing enjoyable meals.
www.govindas.moonfruit.com
External websites may mention products that are not Vegetarian Society approved.