Grill Pans (24cm/ 28cm/ 32cm/ 36cm/ 40cm)
Ghisanativa's grill plates deliver exceptional cooking performance. The ridges accumulate more heat than the bottom of the plate, easily creating attractive grill lines on the food. The ridges remain sufficient distance from the bottom of the grill plate to allow any liquid from food to move to the edge of the plate, avoiding partial 'steaming' of the food. The result is rapid, dry cooking like on a BBQ or open grill. These plates enhance the flavour of both exotic and traditional recipes.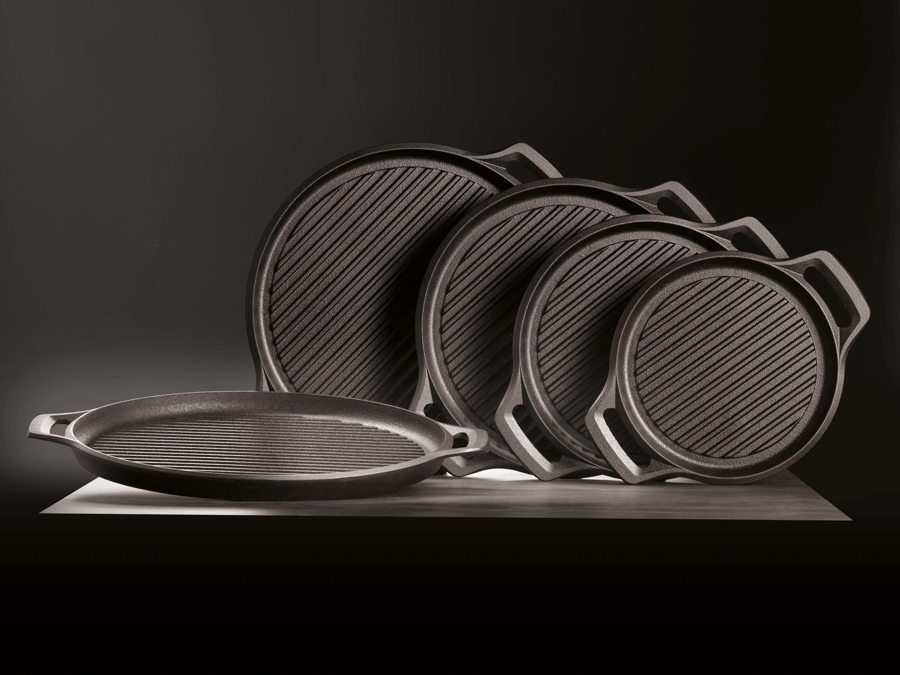 Made by
White's Foodservice Equipment has been serving the catering industry for many years, with their extensive experience built over decades of working with customers and being able to identify their needs. White's identified the importance and need for animal-free products, and so they introduced Ghisanativa to the UK. Ghisanativa's range of Vegan Cast Iron Cookware is a first of its kind. Due to the exceptionally pure way the cookware is created, it makes cooking and eating vegan and vegetarian foods even more enjoyable, especially due to the fact the cookware increases your iron intake in the simplest and healthiest way. Seasoned with Italian Extra Virgin Olive Oil, the pans, grill pans, woks, sauce pans and coquettes are all naturally non-stick without using any harmful coatings or chemicals, making them a joy to create beautiful recipes with. Coming with a Lifetime Guarantee, there is no need to worry about your equipment ending up in landfill – this is cookware for life; cast iron is famously durable, enabling you to pass down your beautiful equipment to future generations. Ghisanativa are focused on promoting healthy living and a healthy planet.
www.whites-foodequip.co.uk/white-product/cast-iron-cookware/
External websites may mention products that are not Vegetarian Society approved.