Langdales Essence of Cinnamon
One of the oldest and most traditional of British herbal products. Established 1745.
Langdale's Essence of Cinnamon is one of Britain's oldest herbal products, founded in 1745 by Edward Langdale in London. Langdale's is a soothing Cinnamon based concentrate which when added to your favourite warm beverage infuses it with aromatic flavours that embrace you with warmth, which helps to ward off the effects of the cold.
Langdale's is steeped in over 270 years of history and has been trusted and used by generations of families. This product contains only 100% natural ingredients. Langdale's Essence of Cinnamon is gluten and sugar free, approved by the Vegetarian Society and is created by blending the beneficial properties of Cinnamon with three health supporting herbs. Langdale's has been manufactured in the UK since 1745.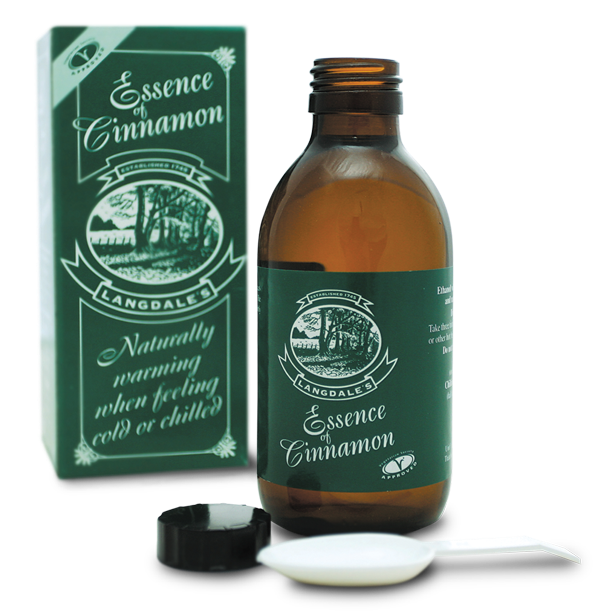 Made by
Sutherland Health is a trusted manufacturer and supplier of maternity, personal care, nutrition and sexual health products to the NHS and medical market within the UK and Europe.
www.sutherlandhealth.com
External websites may mention products that are not Vegetarian Society approved.